Marion Baruch and Alessandro Teoldi
---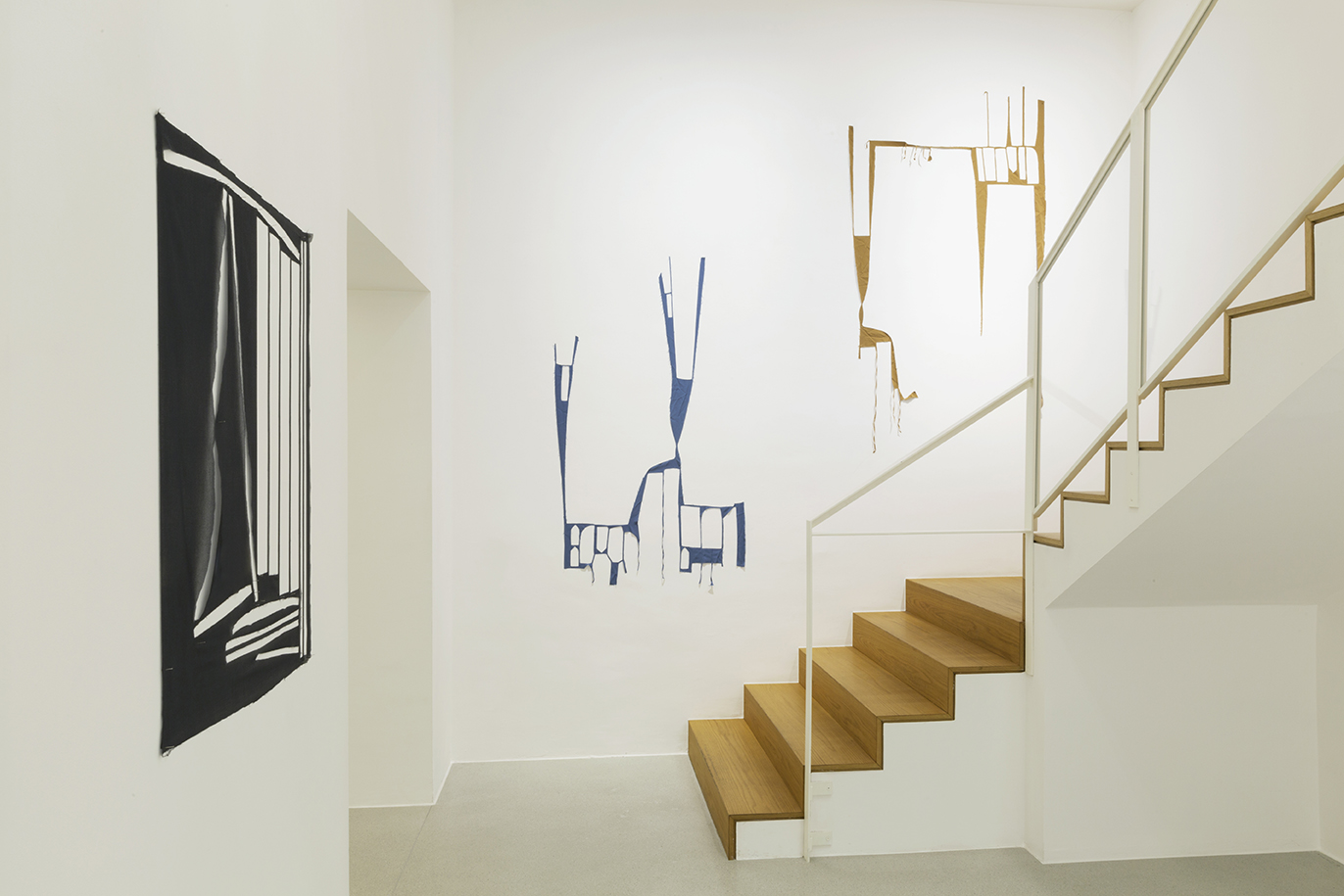 Viasaterna presents a new exhibition project that puts in dialogue for the first time the work of two artists: the radical figure of Marion Baruch (Romania, 1929) active since the late 1960s between Italy and France, and the young emerging artist Alessandro Teoldi (Italy, 1987), resident for years in the United States and today his first solo in Italy.

With the intention of creating a choral narrative made up of assonances and dissonances, surprises and unexpected revelations, the artists were invited to become protagonists of a dialogue with multiple voices, intuitive and at the same time as complex as the texture of the fabrics they both use, subtracting them from the use and consumption to which they would be intended.

In a game of hyperbole and free associations capable of condensing - or vice versa expanding - the spaces of the gallery, the exhibition collects a selection of works made in the last two years and mostly unpublished, which offer themselves as real windows-to-see, openings through which to look at the world with always new eyes. The result is a visual and emotional story that proceeds at a syncopated rhythm between small pauses and sudden accelerations, and tries to seek harmony in contrast.