Miart 2021
---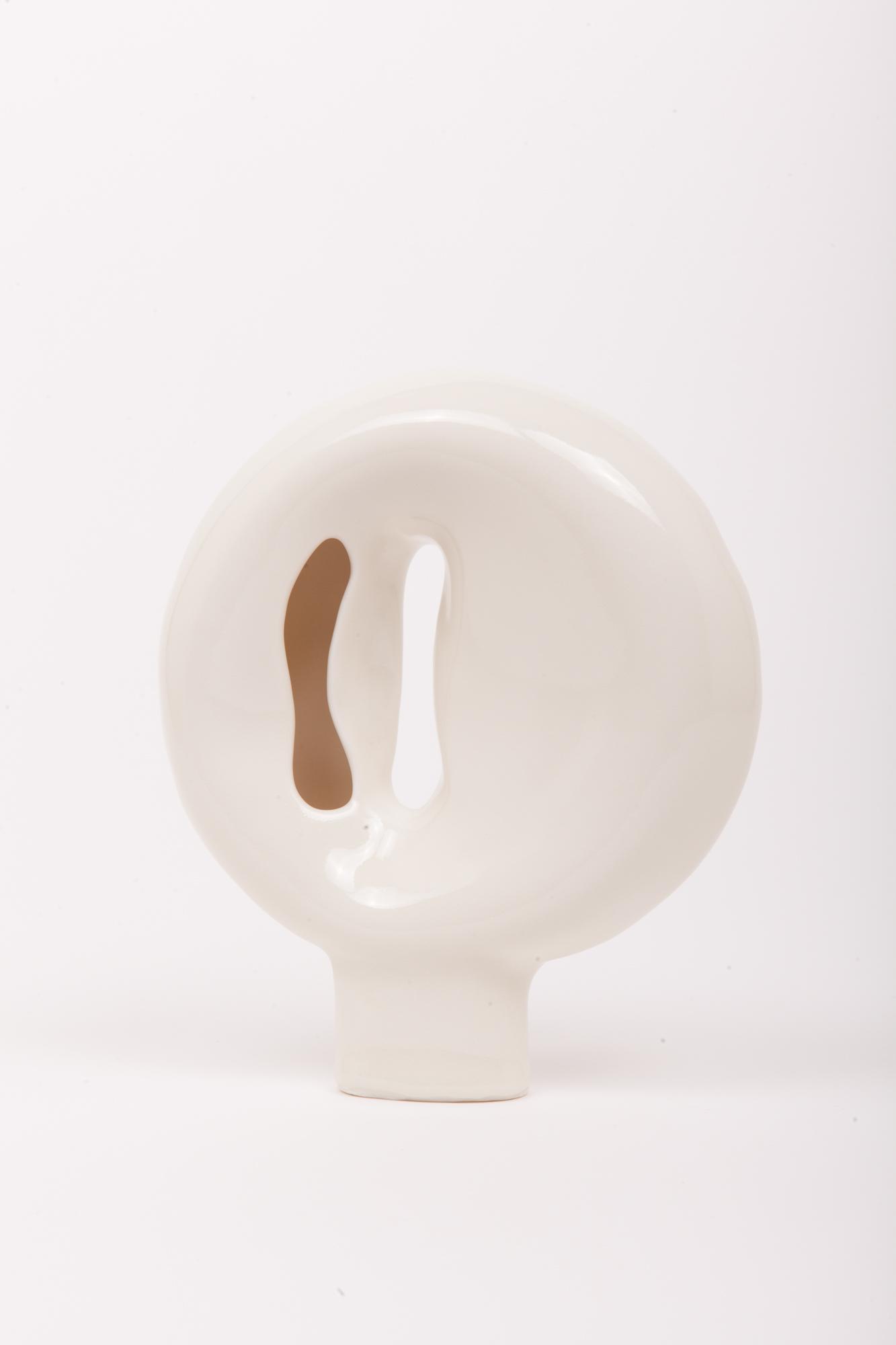 The exhibition project for Miart 2021 presents a dialogue between emerging artists Federico Clavarino (Turin, 1984) and Tami Izko (Cochabamba, Bolivia, 1984), with a series of photographic works and ceramic and porcelain sculptures.

Federico Clavarino focuses on details and fragments, as in The Castle in which he dwells on the traces of the emerging European territory, photographing the suggestions on surfaces, faces, city walls, borders and objects, to capture possible narratives and symbolic textures. For Eel Soup, a choral project shared by the two artists, the photographs focus on elusive details, delicate natural and human presences, revealing relationships that are destined to remain invisible when not captured by the camera lens.
The images dialogue with Tami Izko's sculptures that form organic, epidermal apparatuses, capable of translating the memory of photographic signs into the cracks and joints of clay and glazes that mimic the delicate colours of nature. Izko also presents the Wounds series, in which the trace and the sign remain in the memory of the porcelain like natural wounds or hollows, and the Bezoar series, in which the sculpture becomes a special amulet, a hybrid totem, made up of different types of enamels, glass and clays, which are fused together several times, modifying the final form in several steps and making the colours brighter.

Stand C12 Hall 4 Federico Clavarino and Tami Izko.